Have you ever been on a date in Minneapolis? If not, then you're missing out! There are so many fun places to go and things to do here. The city is full of amazing attractions, beautiful scenery, and exciting activities that will make your trip unforgettable.
It has lakes, parks, and all of the bars and restaurants you could ever want. You can have a great time exploring this bustling city with your partner. Here are fun date adventures in Minneapolis that the two of you can do together.
A tour we think you'll love
1) PaddleTap Has The Best Group Date Experience Around Minneapolis
One of the best date ideas across Minneapolis is the hour and 40-minute tour of Lake Minnetonka from PaddleTap. They have several different boats that take public small group tours out onto the lake with seating for up to 14 guests.
Bring your own booze and Bluetooth music to enjoy for the ride, but keep in mind that your tour is not guaranteed to be private, so this is an opportune experience to bring friends for a multi-date night.
Meet at the Back Channel Brewery to grab craft cocktails and enjoy a lowkey experience on the lake or head to Downtown Excelsior for a more lively event. Head to Paddletap's website to book your tour today!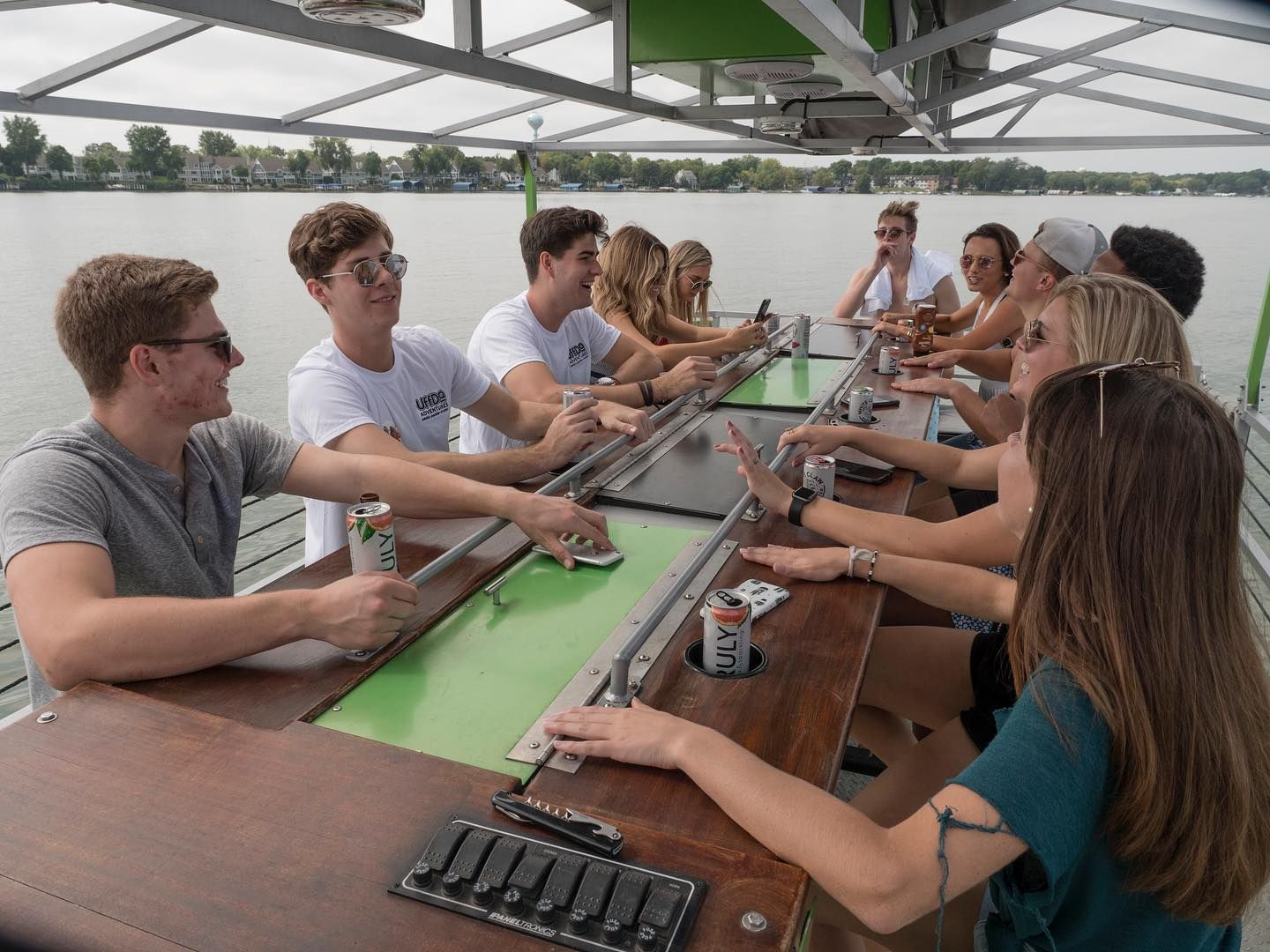 2) Fun Date Night Ideas Start At Stone Arch Bridge
The Stone Arch Bridge provides a panoramic view of St. Anthony Falls and inspires Minneapolis date ideas with its proximity to multiple parks and exciting nearby attractions.
The bridge is known as a National Civil Engineering Landmark and is located in Central Mississippi Riverfront Regional Park. The park is open from 6 am to midnight, so it's ideal for a romantic stroll any time of day.
The trail crossing the bridge is about a mile out and back again and only takes 22 minutes to complete if you're in a rush. This is one of many locations for date ideas in Minneapolis when you're short on time but still want to make a lasting impression on your date.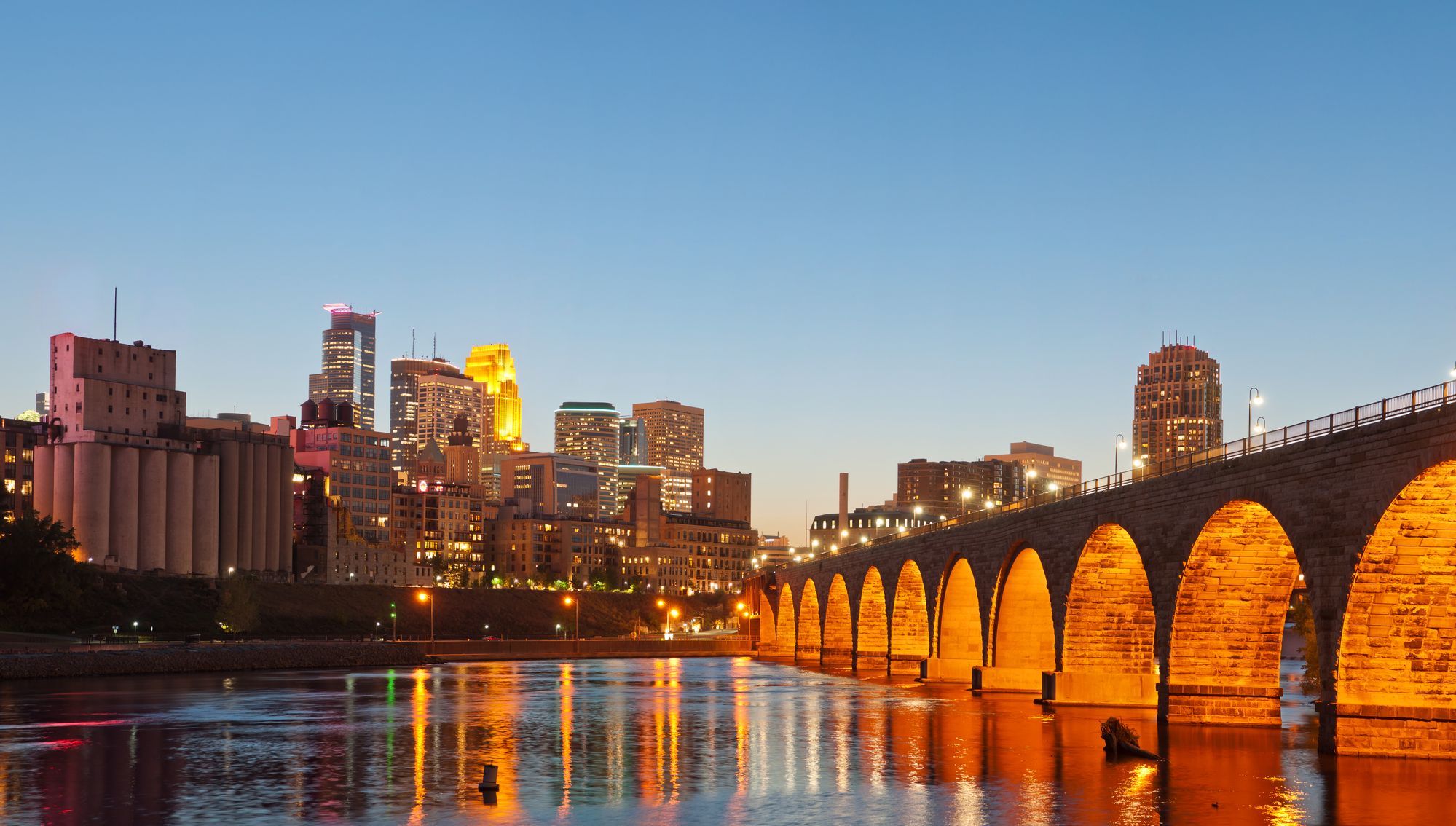 3) Mini Golf Is One Of Many Lowkey Date Ideas In Minneapolis
Date ideas don't have to come with a lot of pressure. In fact, some of the best date ideas don't involve much fuss at all. Have a leisurely date that allows you and your date to get to know one another while you enjoy a nostalgic pastime.
Skyline Gold at the Walker Art Center has ten holes and features art-inspired themes from local artists. Recently, the museum decided to turn this annual event into a coveted rooftop experience with unmatched views of the Minneapolis skyline.
The event is the perfect date idea between May and September when the golf course opens. Summer date ideas are abundant in Twin Cities, but this is a coveted local favorite where tickets sell out quickly. Because purchasing tee times is also competitive, you'll want to plan accordingly to snatch up the best timeframe for your date.
Other mini golf locations that make perfect date ideas include:
Betty Danger's Country Club

Rock of Ages Blacklight Mini Golf

Moose Mountain Adventure Golf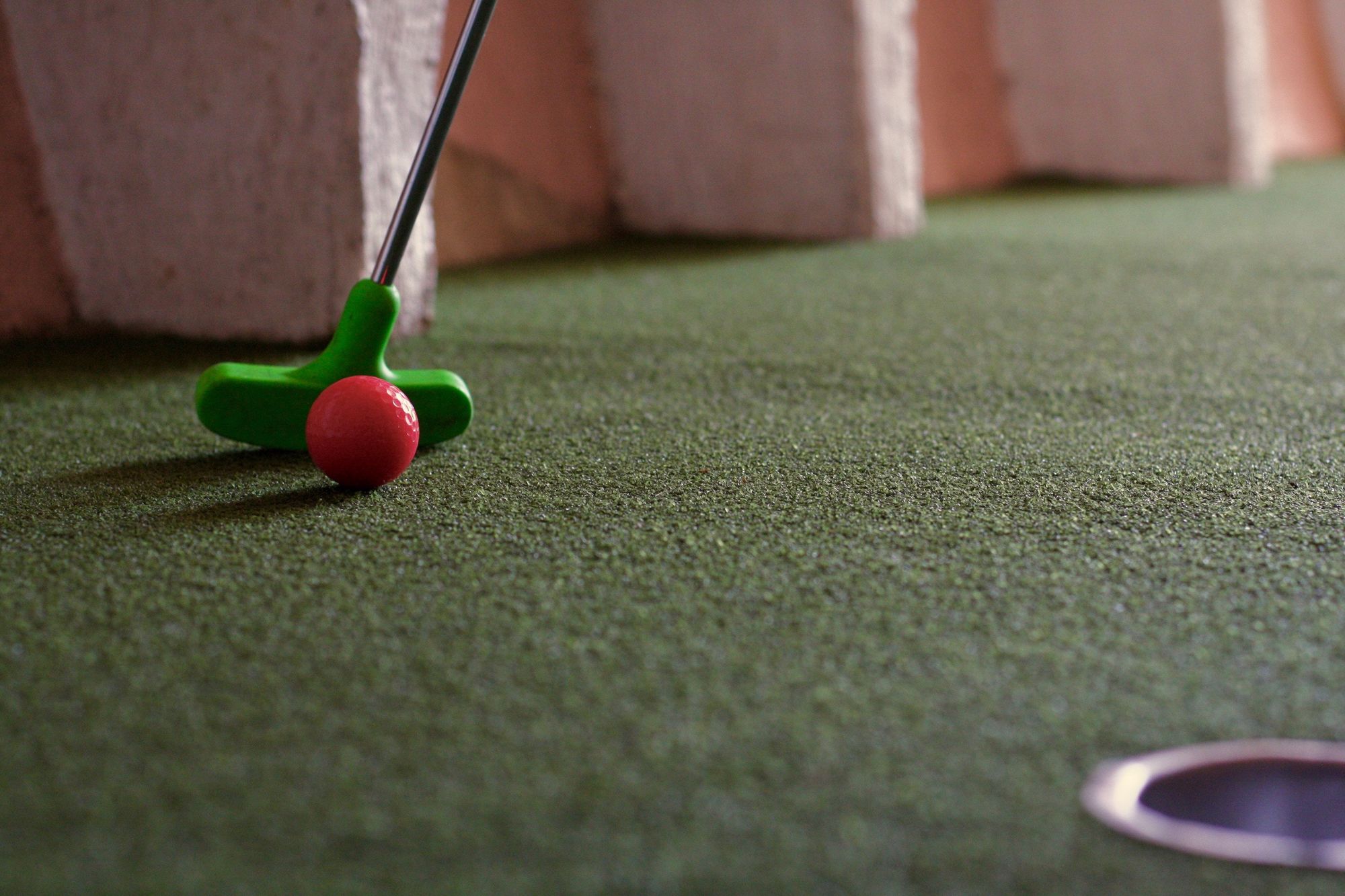 4) Fun Outdoor Date Ideas At Mill Ruins Park
Mill Ruins Park is situated on the west bank of the Mississippi River in Downtown Minneapolis alongside St. Anthony Falls and the Stone Arch Bridge. This area of mills, canals, tailraces, and other resources once made up the largest direct-drive, water-powered facility in the world.
Now, you can download a fun Mill Ruins Quest PDF that makes for a fun date idea for those who enjoy history and exploration. You'll follow a series of clues that lead you all through the canals and ruins to explore the history of this place firsthand.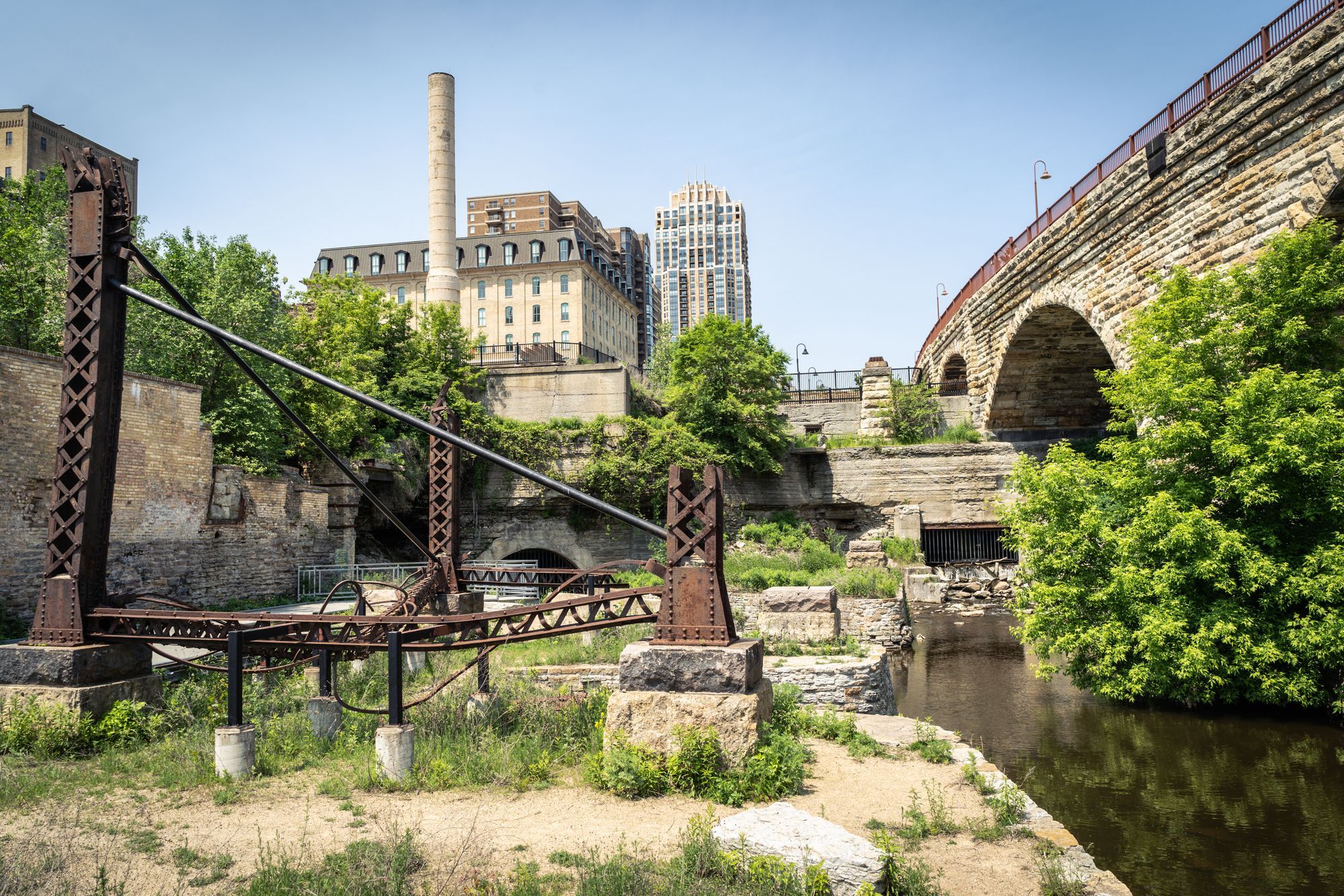 5) The Best Date Ideas Include Live Music
If you and your date want to enjoy drinks and catch live music on your date night in Twin Cities, there is an abundance of venues from which to choose.
Whether you want a smooth, jazzy experience that will set the scene for a slow dance or a venue with famous artists, Minneapolis will not disappoint. Here are just a few places to enjoy music for date night:
First Avenue

Dakota Jazz Club

The Skyway Theatre and The Loft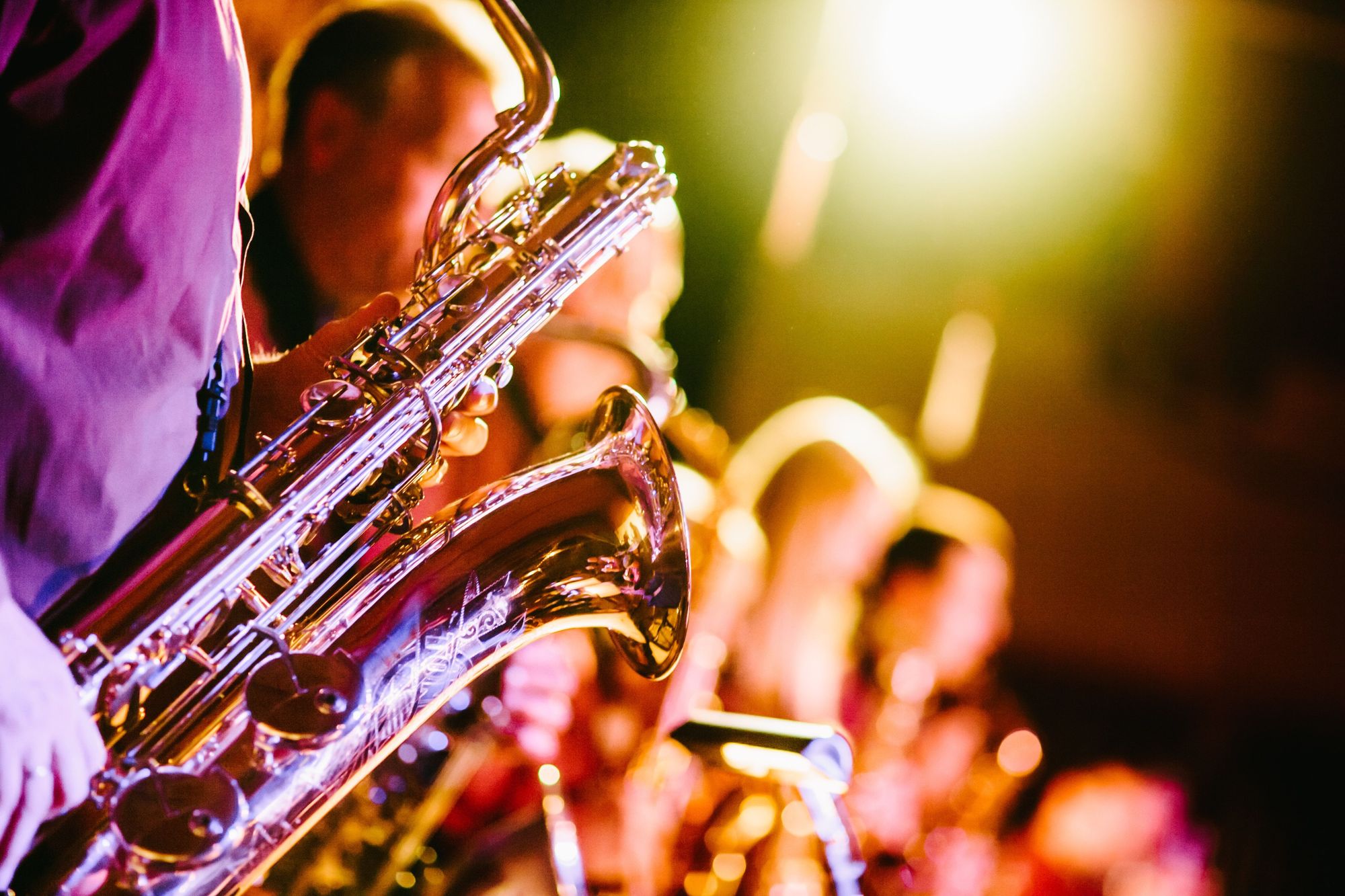 6) Romantic Places To Dine In Twin Cities
For a romantic night of fine dining, The Aster Cafe offers an intimate experience in one of the most stunning areas of the Twin Cities. On a cobblestone street in St. Anthony Main, next to the river's calm waters, you can enjoy an intimate meal on the patio during the sunset to start your date night in style.
The interior has a cozy low-lit dining room where you'll enjoy a quiet, refined meal in one of the most romantic places in town. If you're searching for more places for a dinner date, here are just a few favorite local hot spots:
Broder's Pasta Bar

The Creekside Supper Club

Myriel

The Bungalow Club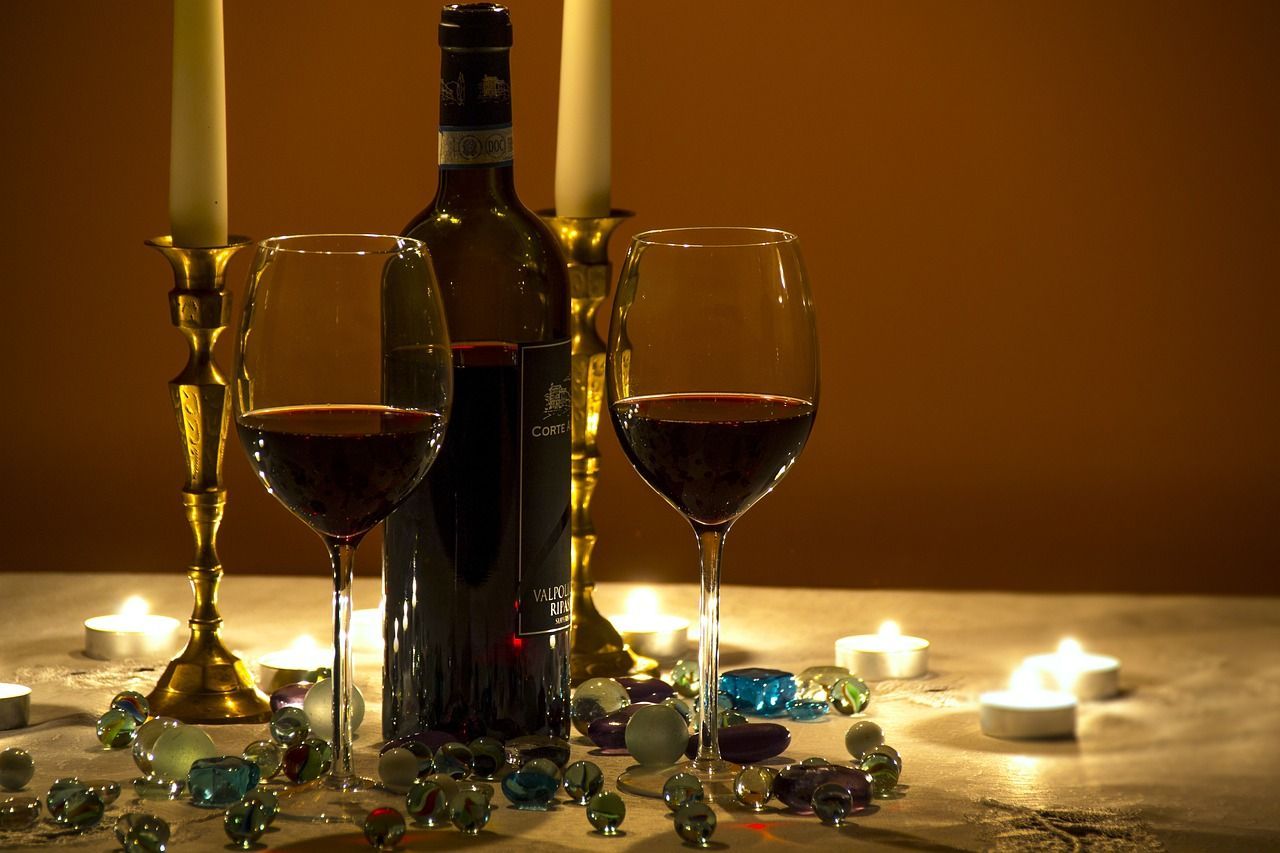 7) The Best Date Ideas In Minneapolis Are Nostalgic
One of the best ways to tug on your sweetie's heartstrings is to come up with date ideas in Minneapolis that remind them of the innocence of childhood. Vintage bowling alleys are some of the best places to have fun on a first date.
Memory Lanes has a fantastic setup with beautiful vintage decor and an incredibly laid-back atmosphere that would put anyone at ease. They have a full-service menu of delicious pub foods like burgers, pizza, and salads and have plenty of lanes to choose from.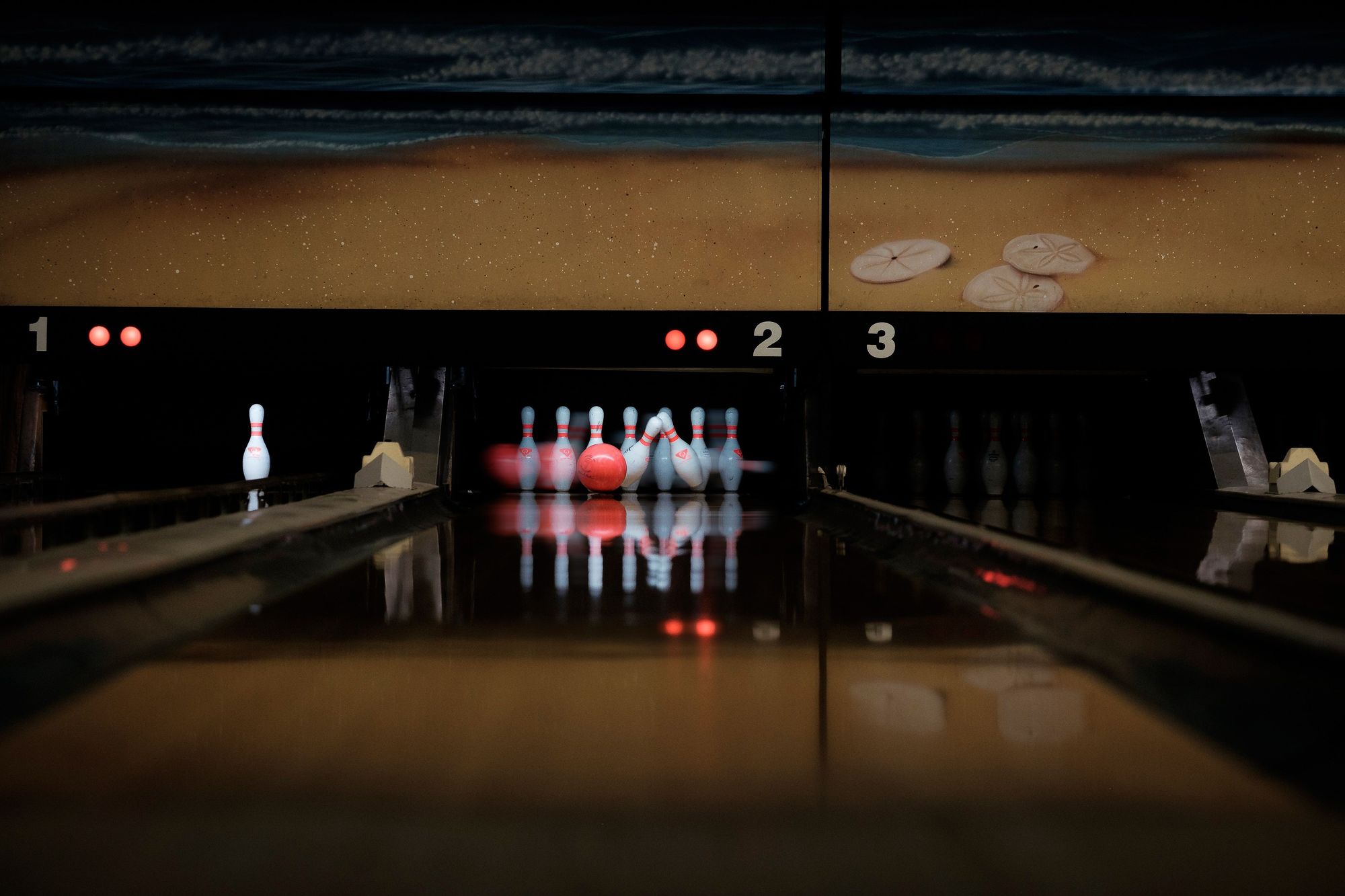 8) Try Thrilling Date Ideas Like Axe Throwing
Ranked the number one bar in Minneapolis, Bad Axe Throwing offers one of the most thrilling date night experiences in the Twin Cities. This is another date idea perfect for groups of friends.
Book a lane for up to 45 minutes at a time and enjoy the fun and thrill of axe throwing with up to five people a lane for an exciting date idea. Having a group of friends along for fun takes the pressure off of your date and gives you a cheering section if things are going well!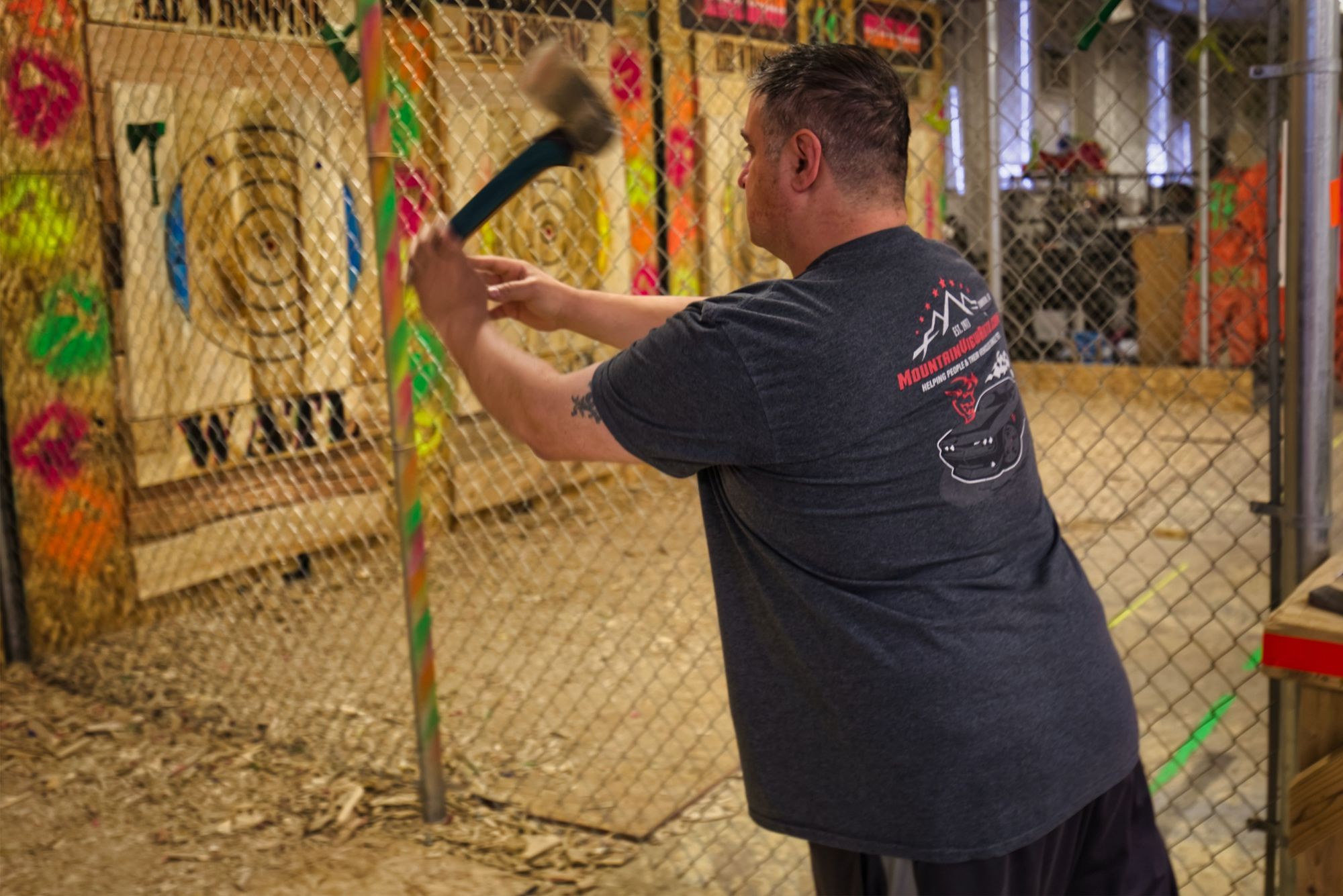 9) Stroll One Of The Most Romantic Locations In Minneapolis
The Minneapolis Sculpture Garden features inspiring pieces from the Walker Art Center's infamous collections. There are no admission fees or tickets needed for a romantic walk through the gardens, so you won't have to worry about budgeting for these date ideas.
You can arrive as early as six for a sunrise stroll or stop by after dinner and linger until midnight for intimate date ideas under the stars.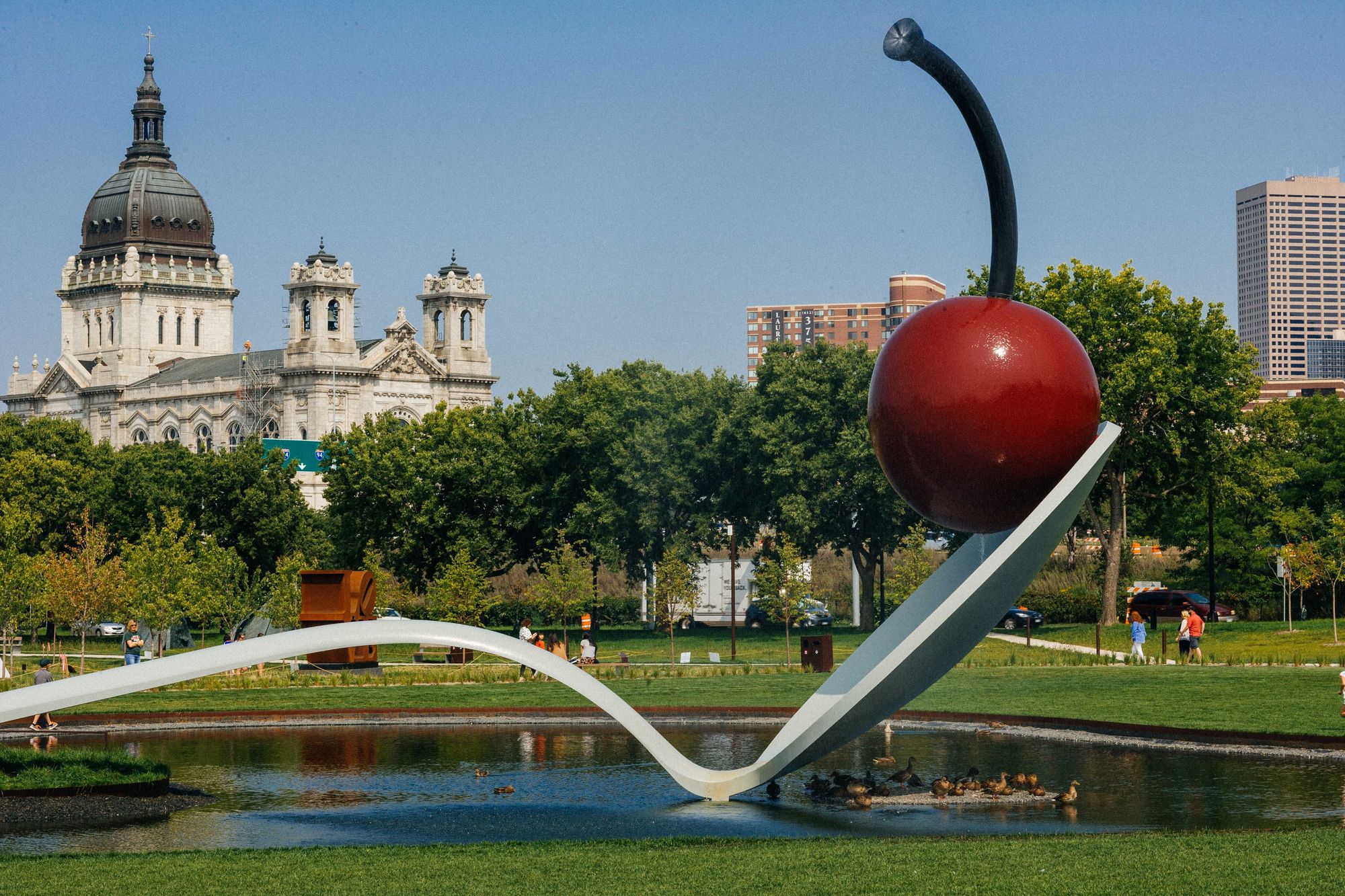 10) Get To Know Each Other At One Of Minneapolis' Most Popular Rooftop Bars
One of the most picturesque views of the Twin Cities is at the Louis Ristorante rooftop bar. The view of the downtown skyline, St. Paul Cathedral, and stunning bluffs along the adjacent river will surely dazzle your date.
Louis Ristorante has an elegant, romantic atmosphere with a menu full of old-school Italian favorites like carpaccio alla Cipriani or linguine alla vongole with Manila clams.
If you want to keep it simple, you can also order pizza and craft cocktails to keep it casual at the largest rooftop lounge in the area. You can also try these rooftop locations for a similar romantic experience:
Hewing Hotel

Seven Sushi Ultralounge and Skybar

Union Restaurant and Rooftop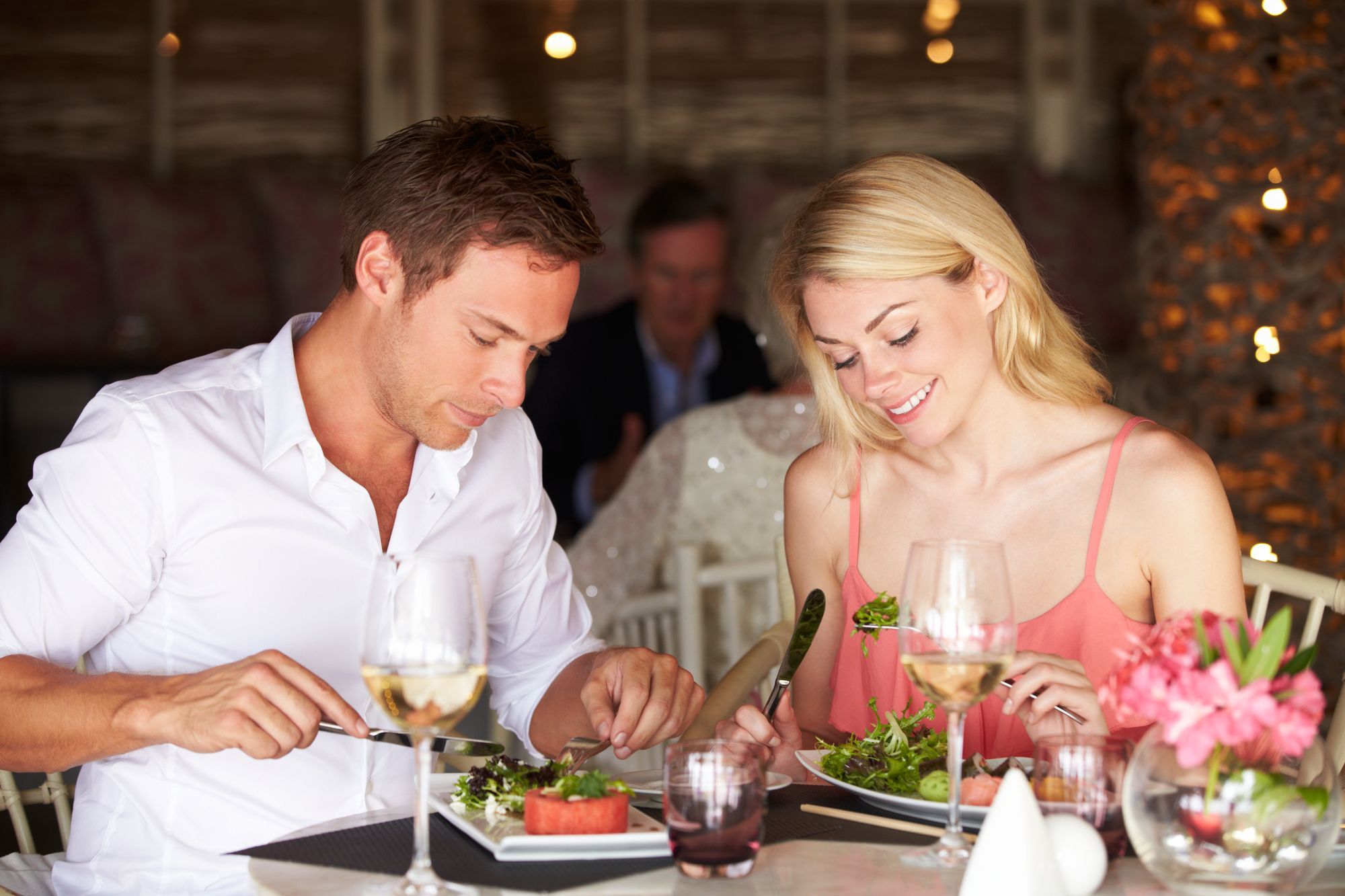 11) Enjoy Ice Skating For A Playful Date Night Idea
Are you a seasoned skater who wants to stun your partner with their skills on the ice? The Twin Cities is the perfect place for date ideas in Minneapolis to ice skate with your partner.
What better way to get close to your sweetheart than holding them tightly on the ice? Here are some of the top indoor and outdoor rinks in Minneapolis for unique date ideas:
Parade Ice Garden

Billy Lindsay Dinomights Ice Rink

Bryant Square Park Ice Skating and Hockey Rink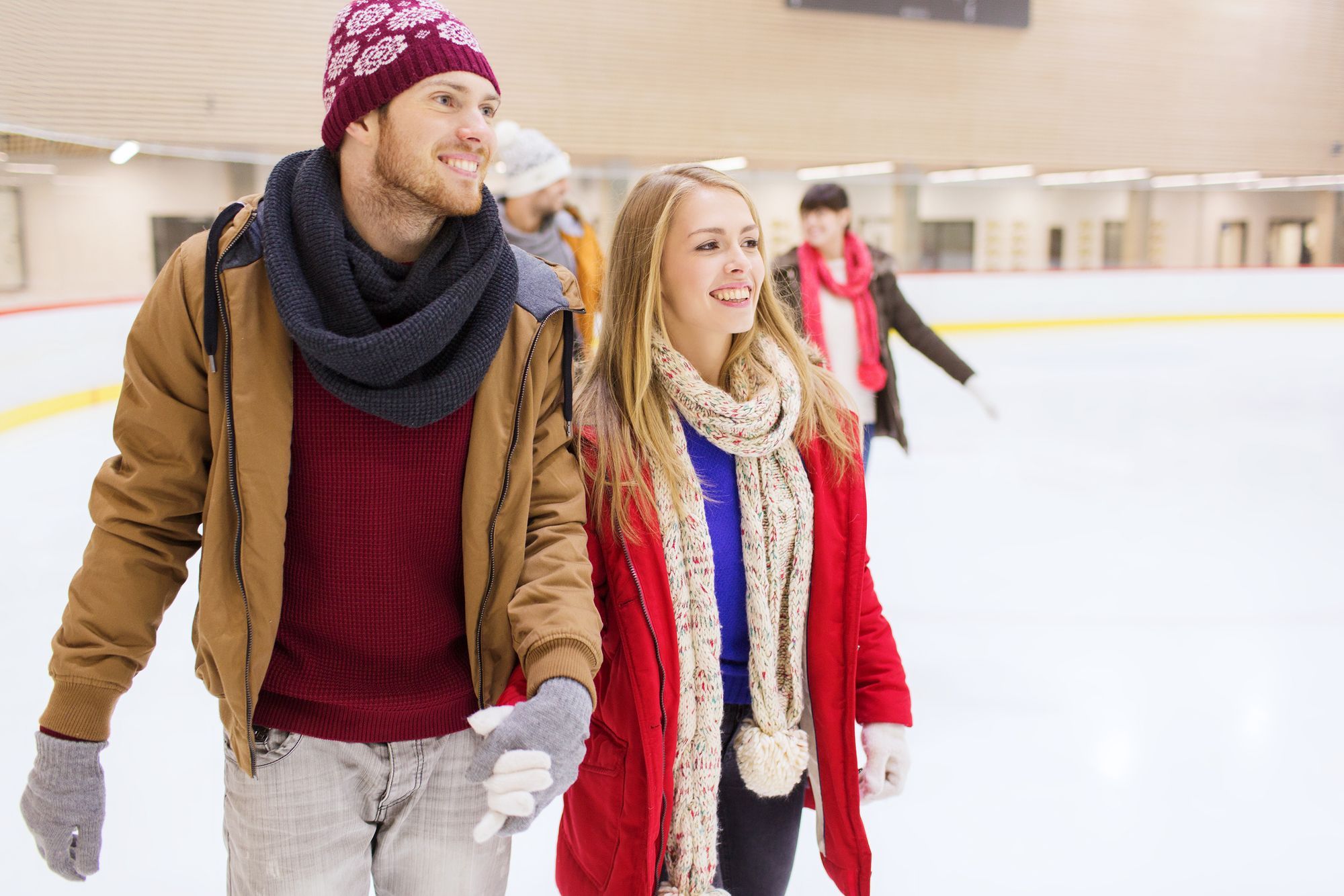 Romantic Date Ideas In Minneapolis
For the most exciting date ideas in Minneapolis, be sure to choose an experience that both you and your date will find entertaining. PaddleTap's Small Group Tour is a wonderful tour that takes you out on the waters of Lake Minnetonka, where you can listen to your favorite music and sip on cocktails or craft beer you bring with your significant other.
Contact PaddleTap to discover all the most exciting date ideas they have available for your upcoming date.