Are you and your buddies looking for a break from the Twin Cities? Look no further because we have the perfect destinations for the best weekend getaways from Minneapolis.
Whether you want to try cross-country skiing in Frontenac State Park or a pedal boat tour from Spring Park, you will have plenty of inspiration to explore enchanting areas outside the Twin Cities.
A tour we think you'll love
So, hold on to your cap and let us help you plan the most exciting weekend getaway from Minneapolis with your friends.
1) Explore The Past In Dubuque
For fun and culturally enriching weekend getaways from Minneapolis, you should visit Dubuque. The city in Iowa is knees deep in history. You can explore famous museums and historical sites to immerse yourself in its rich heritage.
Visit the National Mississippi River Museum and Aquarium to learn about the river's role and the area's ecological diversity. You can also explore the regional and national artworks collected at the Dubuque Museum of Art.
To top all the weekend road trips you've been on, how about taking a scenic ride on the Fenelon Place Elevator? It's the world's- shortest and steepest scenic railway that offers breathtaking views of the city and the Mississippi River.
Other top attractions you must visit on your weekend getaway:
Go for a historical tour of the Mathias Ham House

Catch a performance at the Five Flags Center

Discover Native American mounds at the Mines of Spain Recreation Area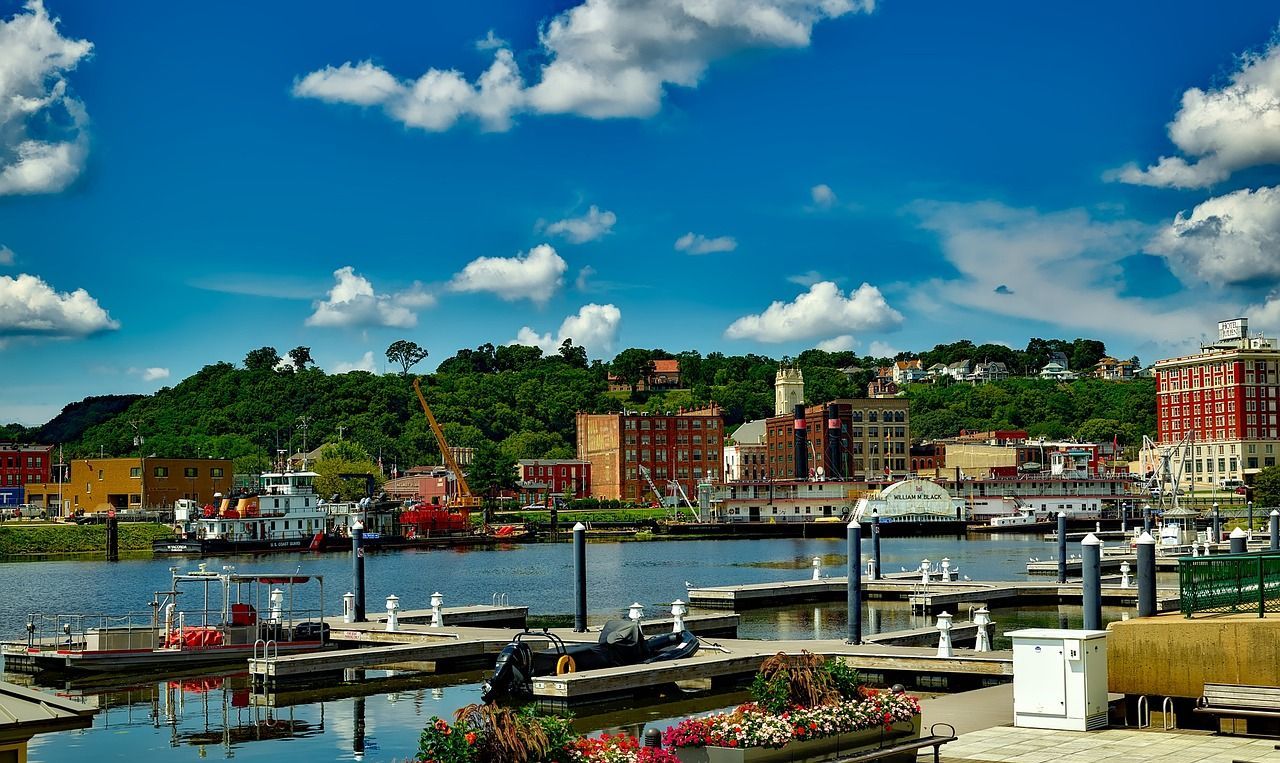 2) Go To Lake Michigan In Chicago
Six hours drive from Minneapolis, Chicago is one of the best destinations for an exciting weekend trip. With a dose of scenic beauty, cultural attractions, and urban energy, Chicago would be one for the books when it comes to the best weekend getaways from Minneapolis.
So, start your weekend by visiting the iconic Lake Michigan. The water body presents the perfect backdrop for strolling the lakefront, renting bikes, and cruising along scenic paths. That's not all this vibrant city has to offer! The thriving arts and culture Chicago scene is enough to inspire anyone, let alone art enthusiasts.
Make sure you visit the Art Institute of Chicago and the Museum of Contemporary Art. You can also explore the neighborhoods like Wicker Park and Logan Square, for vibrant street art.
Memorable weekend getaways to Chicago must have a touch of sports. Cheer on the Cubs at Wrigley Field or watch the Bulls at the United Center. The electric energy of the crowd will add an extra layer of excitement to your weekend.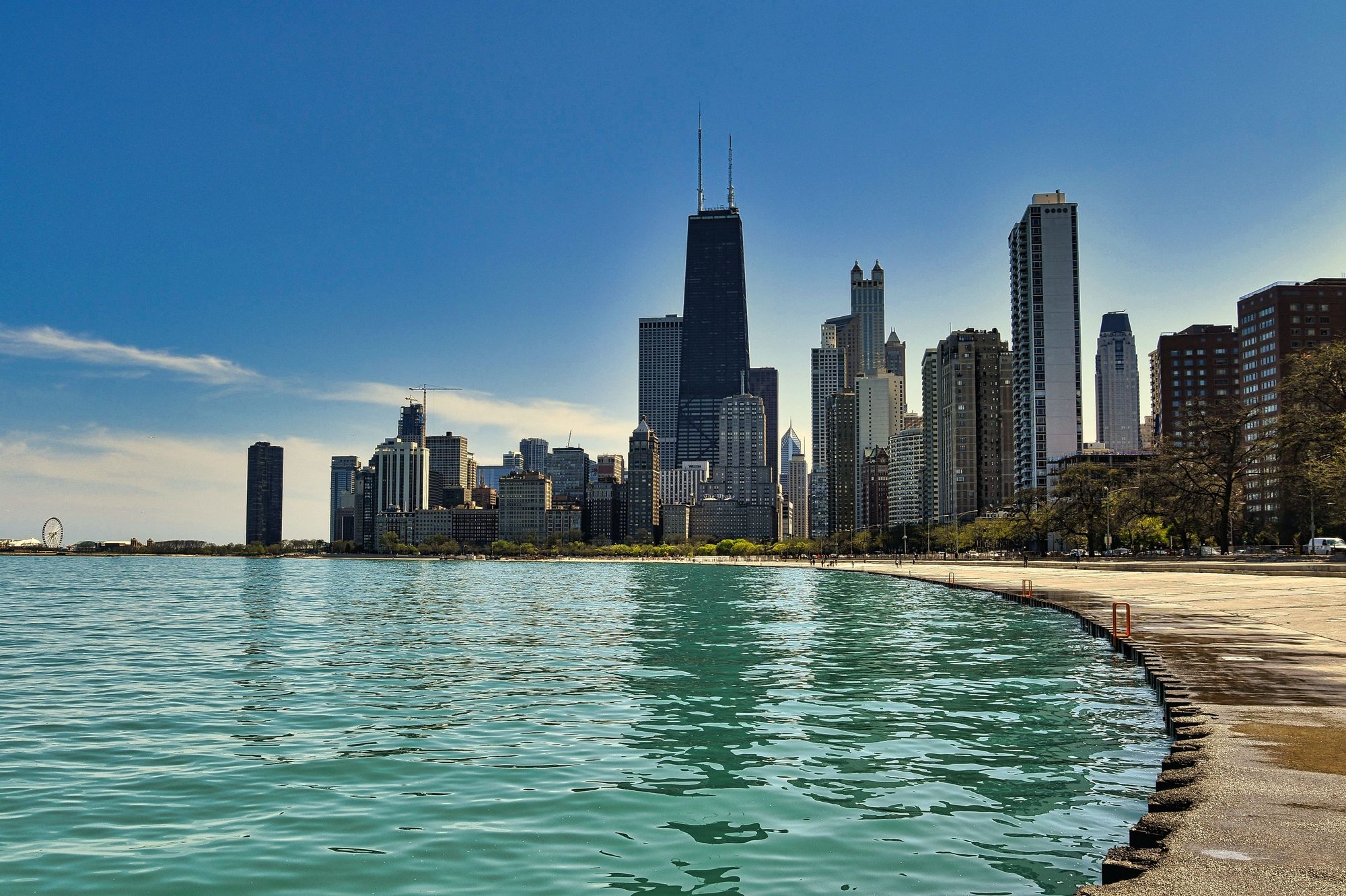 3) Go For Some Nature
One of the best Minneapolis weekend getaways must include a nature trip. And what better destination than Decorah? Known for its natural beauty, Decorah has some of the best trails, lush greenery, and picturesque waterfalls.
The area is perfect for a nice picnic or even a fresh dip in any of the pools. If you are an outdoor enthusiast, don't pass up the opportunity to kayak or canoe.
Tick off any of these parks and natural attractions in Decorah for the best weekend getaway:
Dunning's Spring Park

Phelps Park

Twin Spring Park

Ice Cave

Trout Run Trail
4) Go For A Scenic Great River Road Trip
Discover the beauty of northern Minnesota along the St. Croix River on a relaxing drive. This epic road trip is filled with natural wonders and excitement, perfect for a group looking to unwind and rejuvenate.
As you cruise along the winding roads, you'll be treated to breathtaking views of the river and surrounding landscapes. So don't miss out on Instagram-worthy moments!
True to your best weekend getaways list, you might even spot wildlife on the way, before heading to fish or kayak in St. Croix River.
5) Explore Duluth
North Shore and the port city of Duluth offer a perfect blend of scenic beauty and outdoor escapes. Embark on the best weekend trips from Minneapolis to breathe in the fresh air and marvel at the scenic views of Lake Superior.
Duluth is also great for shopping. There are plenty of trendy boutiques, unique shops, and art galleries. However, most visitors head to this scenic destination to witness the iconic waterfront of Canal Park.
So for epic weekend getaways, make sure you catch the massive ships passing through the Aerial Lift Bridge as you enjoy the area's bustling atmosphere.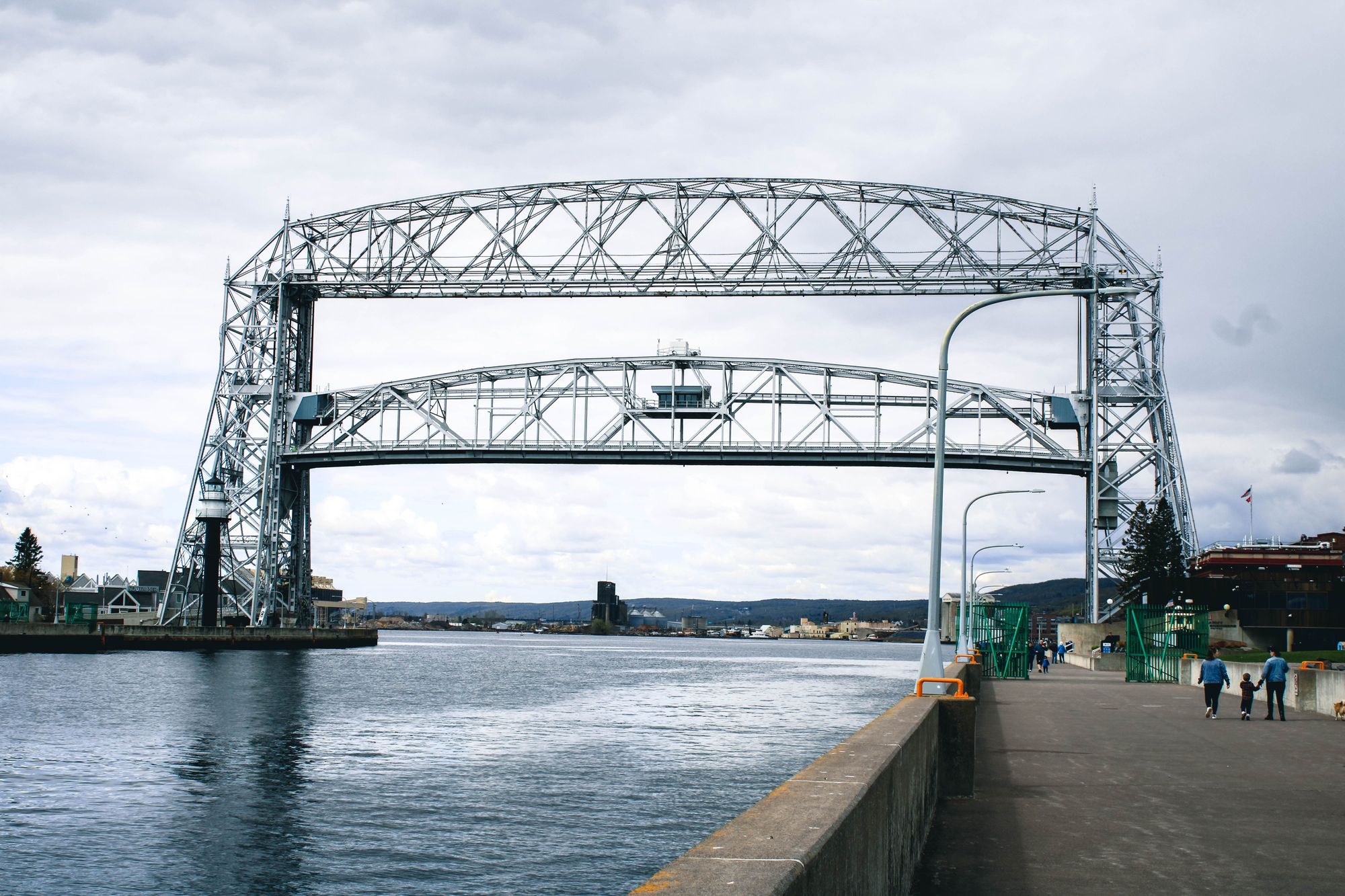 6) Explore Hiking Trails At Voyageurs National Park
Pack your camera to capture the breathtaking landscapes of Voyageurs National Park. The park has an extensive network of hiking trails winding through the park. Enjoy the scenic overlooks to secluded lakeshores, each offering a unique experience and stunning views.
If hiking doesn't cut it, how about some thrilling water activities? You can grab a kayak or canoe and paddle through the interconnected waterways of the park. Look for eagles, moose, or loons along the way. It's also a great spot for anglers. Cast your line and try your luck in catching walleye, smallmouth bass, or northern pike.
You can find a comfortable and convenient stay at Northern Lights Resort & Outfitting, nestled in the heart of nature. The cabins provide a hip and personable atmosphere to truly enjoy nature at the park.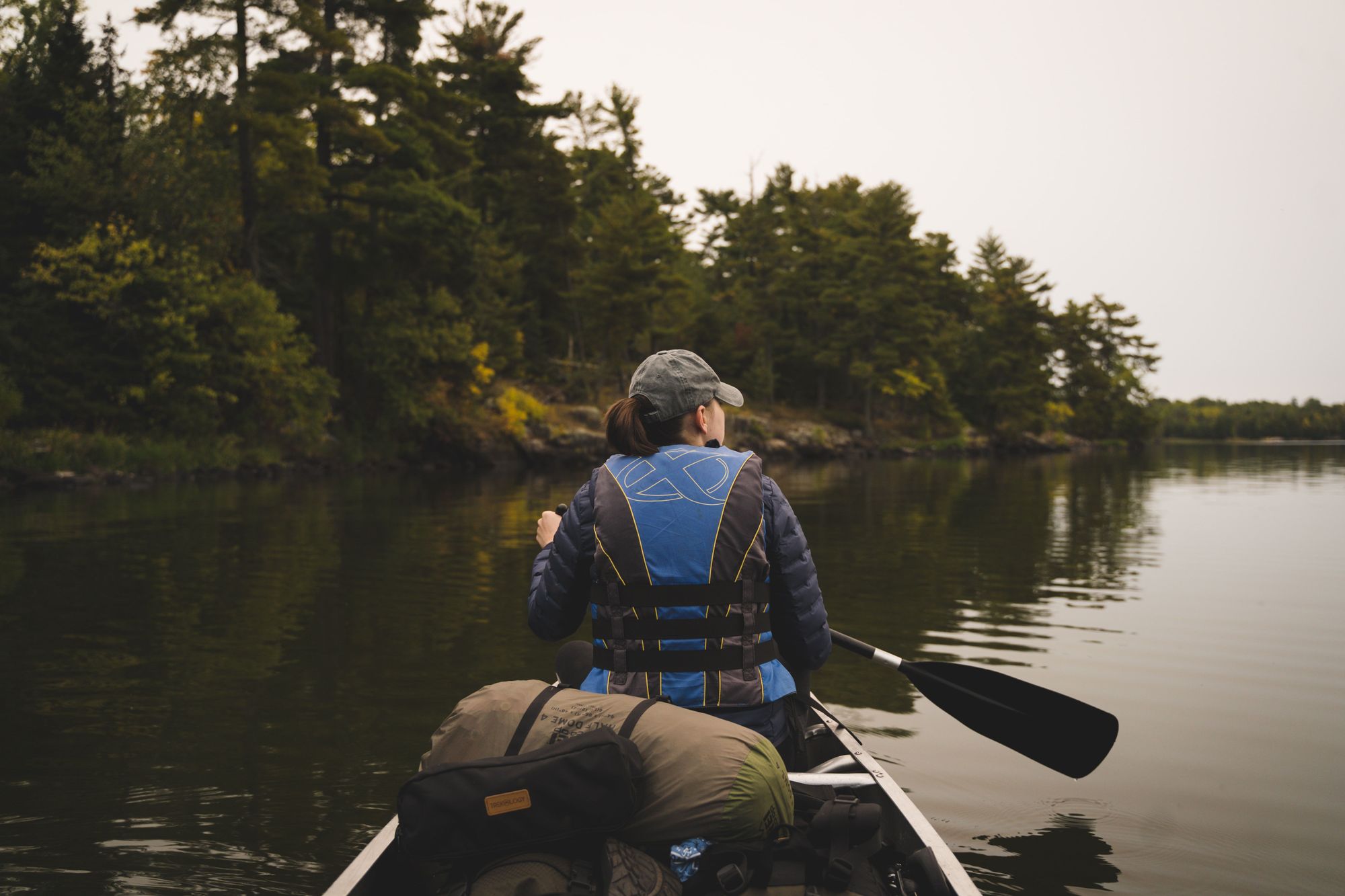 7) Try Canoeing In The Mississippi River
To truly break free from your normal routine, include thrilling water activities. And what better destination than the Mississippi River for the best weekend trips from Minneapolis?
Embark on one of the best weekend getaways by renting a canoe and set off on a relaxing journey along the Mississippi River. Keep an eye out for soaring eagles and playful otters! The surrounding wilderness is simply mind-blowing.
8) Go Biking At Eau Claire
Have you heard of the beautiful Chippewa River State Trail? It winds through picturesque forests, making it perfect for biking or hiking. So, if you want to get your adrenaline pumping, go for an outdoor experience in Eau Claire.
If you want to add an urban vibe to your trip, head to the vibrant downtown area. It's filled with live music venues, trendy shops, and hip cafes. Often visitors plan their weekend getaways around its lively and vibrant festivals.
For music lovers, attend the Eaux Claires music festivals. There are several live performances by talented local musicians.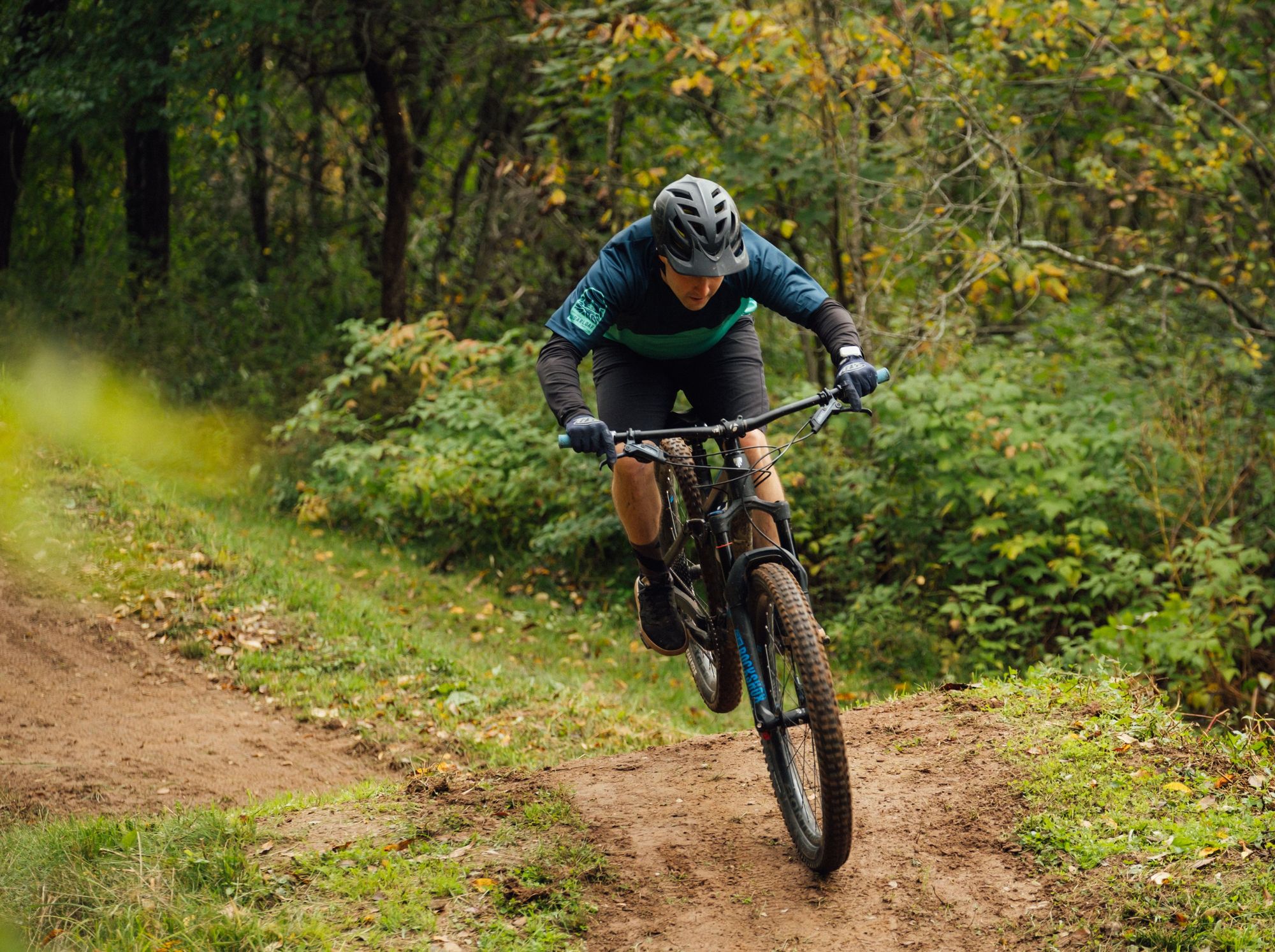 9) Enjoy Music At Green Bay
Green Bay is known for offering the best weekend getaways. The vibrant city in Wisconsin has the perfect combination of live music and urban adventures for an unforgettable trip.
Go to any of the hip music scenes to groove to the beats of local bands and national acts. There are plenty of acoustic performances and high-energy concerts to keep you entertained the entire weekend.
But there is more Green Bay offers than just music. The downtown district is packed with cool cafes, eclectic art galleries, and trendy shops.
If you don't want to go shopping on your weekend trip, how about going to Fox River Trail? Here you can enjoy the outdoors by hiking or biking.
To make your trip even more interesting, visit Lambeau Field, the home of the Green Bay Packers. Tour the famous stadium and explore the Packers Hall of Fame to cheer on the team.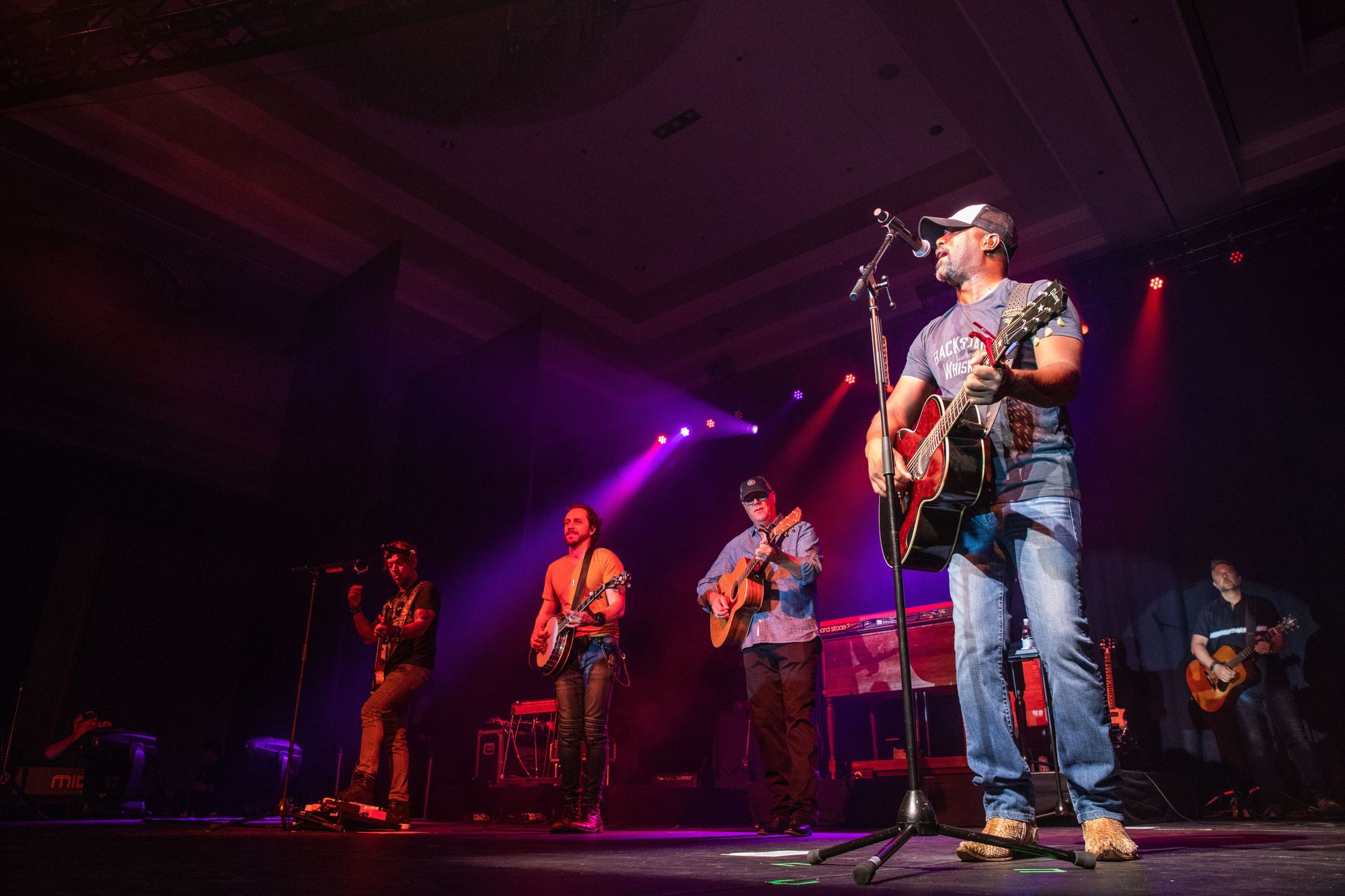 10) Explore The Art Scene Of Des Moines
If you are looking for an escape, this city in Iowa is perfect for a relaxing weekend trip. It's the ideal blend of hip experiences and cultural attractions, the vibrant destination would make for a perfect weekend destination.
Explore the local art scene by visiting the Des Moines Art Center or check out the street murals in East Village.
No visit to Des Moines is complete without exploring its food and drink scene. You can indulge in farm-to-table cuisine at hip restaurants that showcase fresh ingredients from the region. Yum!
The food will make the perfect base for you to indulge in beer or artisanal spirits from local breweries and distilleries. You should also hit up any of these Des Moines areas for a relaxing day:
Pappajohn Sculpture Park

Greater Des Moines Botanical Garden

Principal Park

Blank Park Zoo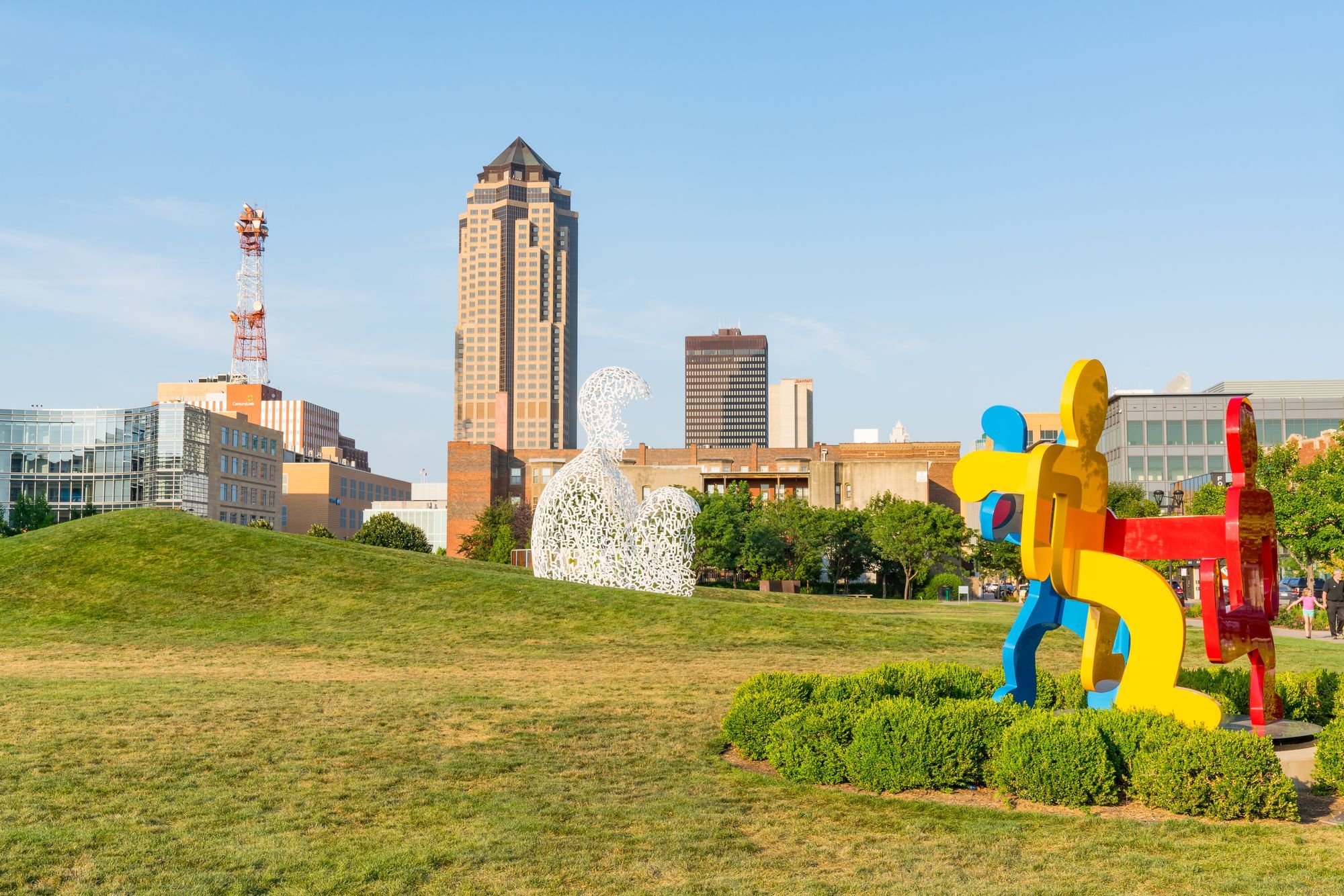 11) Discover Hidden Coves In Bayfield
Looking for the gateway to the Apostle Islands National Lakeshore? How about visiting Bayfield? With a mix of outdoor fun and scenic views, the area has a stunning collection of rocky shores and pristine waters.
Book a boat tour and explore the secluded beaches and hidden coves. The crystal waters are perfect for snorkeling, swimming, and diving.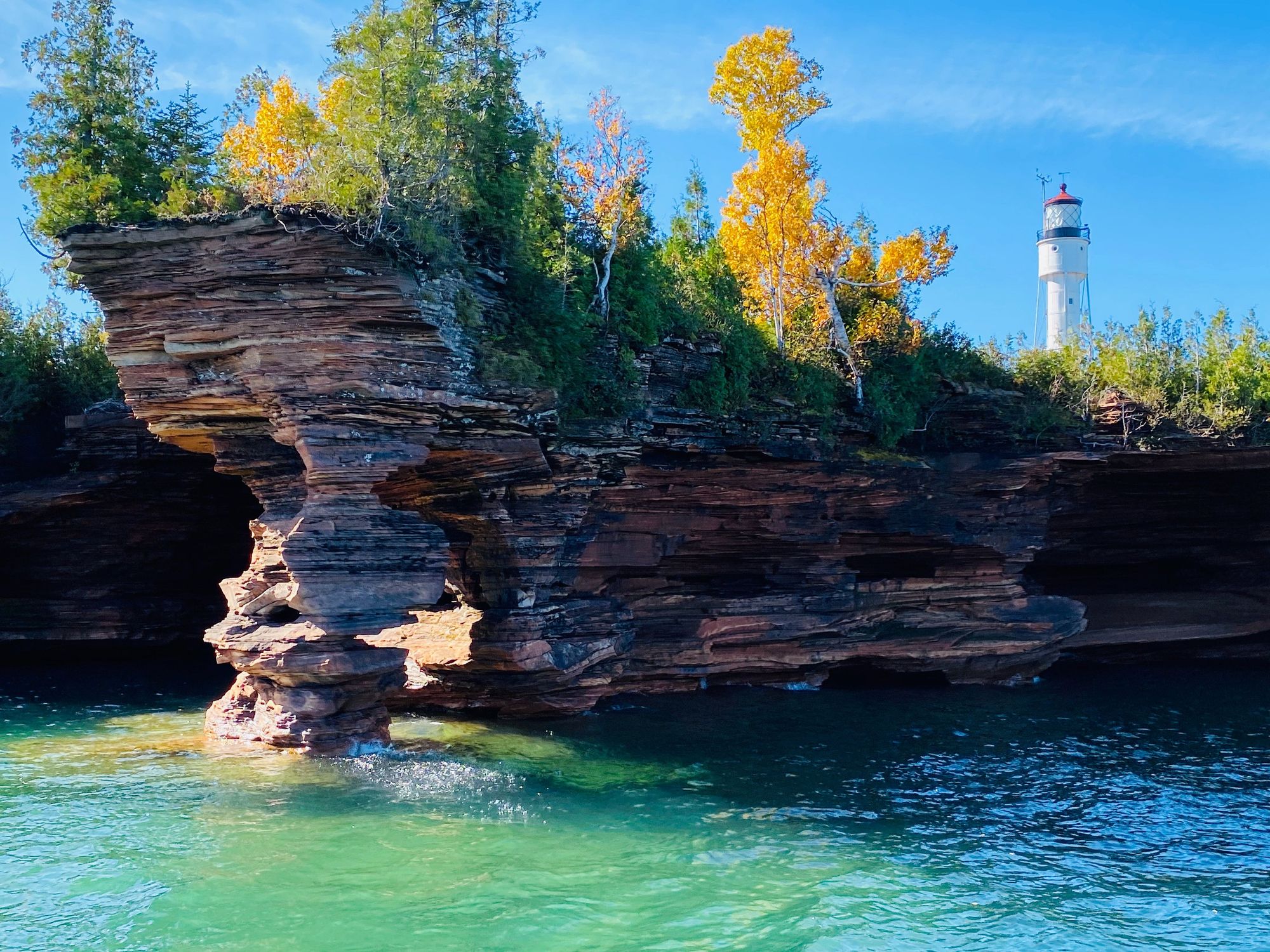 12) Go For A Stroll At Two Harbors
Nestled on the shores of Lake Superior, Two Harbors offers lots of opportunities for adventure and relaxation to anyone looking for an escape. With its small-town charm, you will have a refreshing break from the bustling city.
Go for a relaxing stroll on the picturesque waterfront area as you take in the scenic views of Lake Superior. You can also rent a kayak or a paddleboat to explore the pristine waters. Or even try your hand at fishing.
Don't leave Two Harbors before exploring any of these top attractions:
Split Rock Lighthouse

Two Harbors Lighthouse Museum

Stoney Point

Pierre the Pantsless Voyageur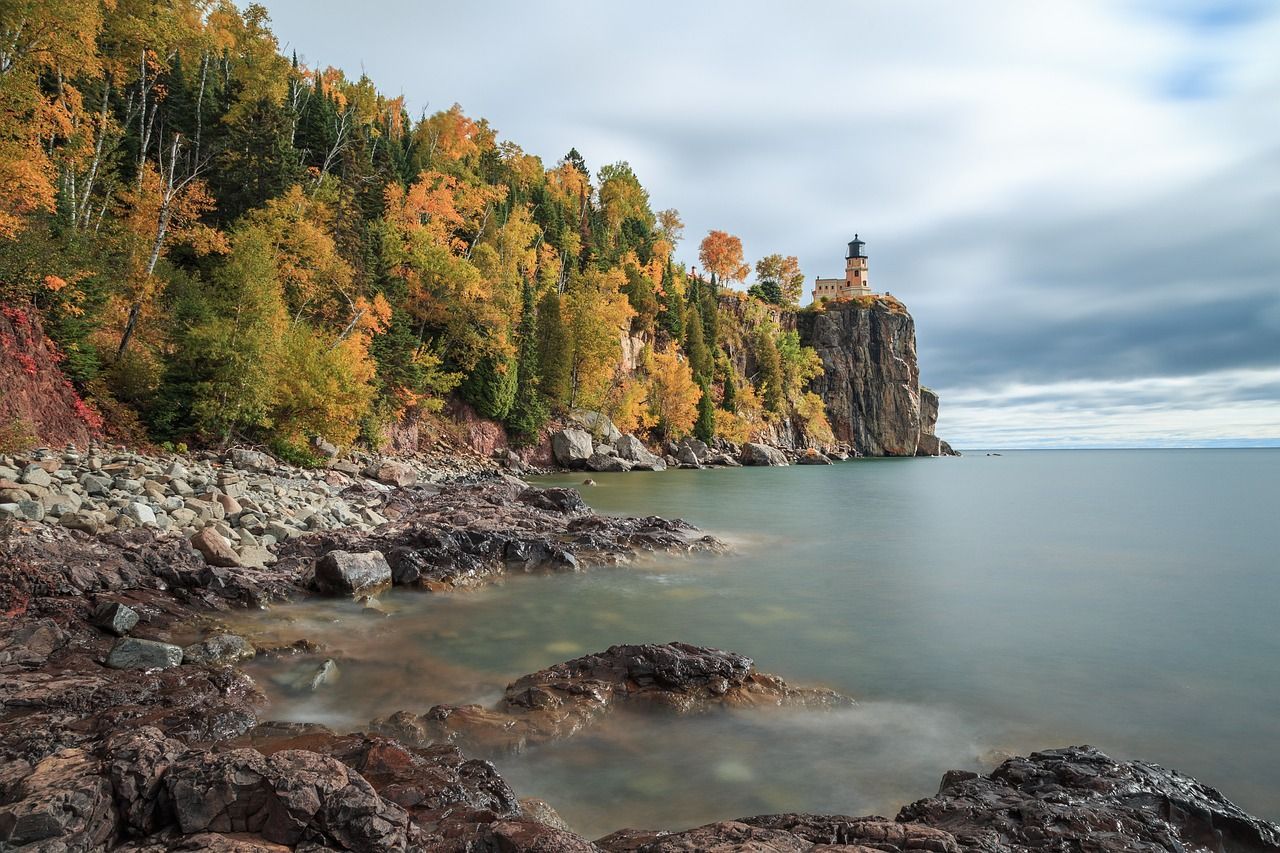 13) Go For Thrilling Water Adventures In Brainerd Lakes Area
For a scenic adventurous weekend road trip, make your way to Brainerd Lakes Area. A paradise for water enthusiasts, the area, offers plenty of thrilling water adventures. You can go boating, fishing, and jet skiing.
You can also explore trails winding through lush forests and pristine lakeshores. These routes are perfect for biking, hiking, and even off-road trips.
If any of you are adrenaline junkies, go to the Brainerd International Raceway for its drag racing and high-speed competitions.
Go-kart racing and zip line adventures are excellent for the perfect weekend road trip.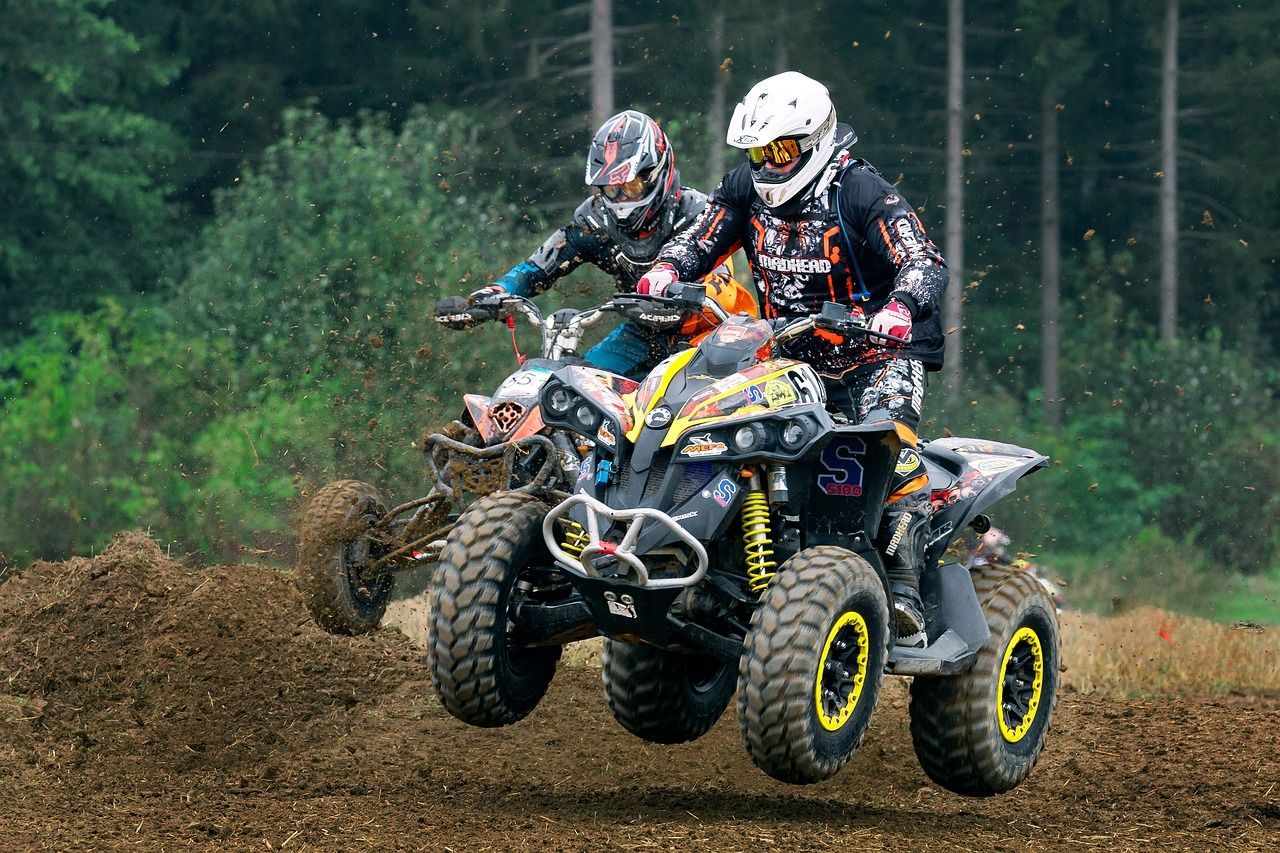 Plan The Best Weekend Trips From Minneapolis
Clearly, the options are endless when it comes to fun weekend road trips from Minneapolis. With a long weekend at your disposal, you have the perfect opportunity to escape the city and explore new adventures.
Don't wait any longer – start planning a memorable adventure that will leave you craving more. The perfect way to spend time with your friends is just a short drive from Minneapolis. Get ready to explore Lake Minnetonka on one of our party boat tours!